At Thanksgiving we decided we just had to share some of the local places we're thankful for and Valentine's day seemed like another good opportunity to highlight and support more small businesses we have a crush on! So if you're looking for a gift for your Valentine, wedding favor or party treat here are some sweet shops to visit.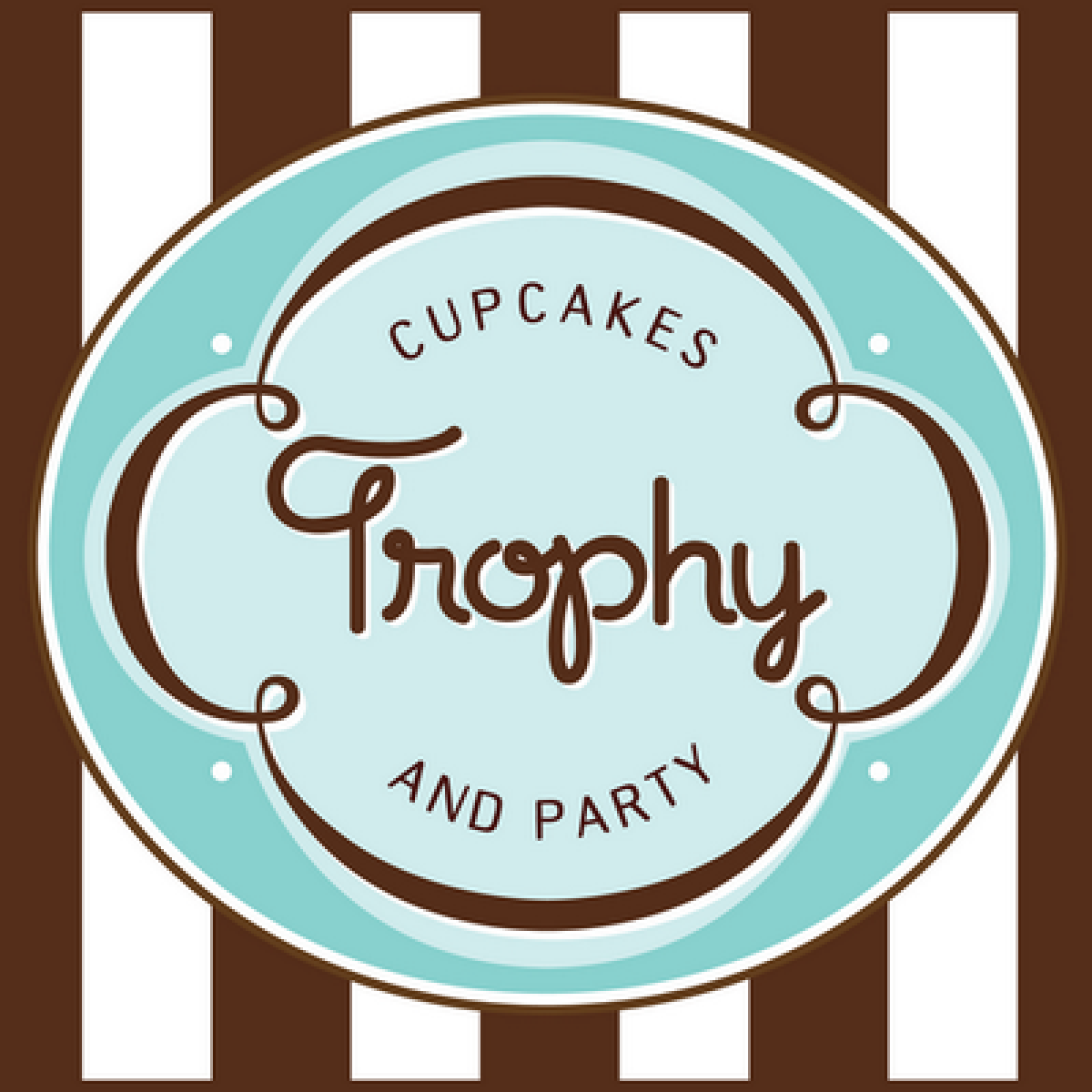 This one is a no-brainer for us: we like to think of ourselves as OG, loyal fans who are firmly #teamtrophy when it comes to local options. Besides the regular amazing flavors, we also love the seasonal variety. And just as important as the taste, the decorations are ON POINT, perfectly executed to embody creativity and whimsy. We love to make our own cupcakes and enjoy many of the recipes from the (SIGNED COPY, yup) cookbook, but we still like to #treatourselves at a Trophy shop. And if you're planning a wedding (or shower) and want to go the cupcake route, this would be our #1 pick.
We're not sure if this is a real thing, but we're making it one because everything about this company is sweet, lovely, beautiful, thoughtful… and they care about supporting important causes. We have a set of the friendship (or sister!) necklaces, which are beautifully handcrafted. Everything about the packaging and the jewelry feels special and purposeful. A set of those or any of their other jewelry would make the perfect gift for a friend, family member or bridesmaid.
There is something about wandering into an adorable candy shop that makes you want to run around grabbing all the candy you want because you're an adult and there are no parents around to say you can't. No? Just us? Ok then. Well even if you don't need to live out your childhood dreams, this is the perfect place to stop if you need a little extra special sugary treat for someone (or yourself). They can also help you wrap up themed packages of candy for a shower prize or wedding favors. And if you get a little extra for the road we won't tell anyone.
Hopefully this is the only sweet treat on the list that puts you in pain, but we still love them! It's in a great location, beautiful, clean and the staff are always friendly. Booking (and changing an appointment) is really easy on their site and periodically they run specials. We are totally converted to sugaring and if you haven't tried it already, this is the place to go. They also have facials and (Amanda's favorite) lash lifts - lots of great services to get ready for any event.
We first discovered this ice cream a few years ago at an event at Coyle's Bakeshop - we turned to each other after taking a bite and made a face of "wow that is really good ice cream!" Confession: neither of us are ice cream connoisseurs (there are plenty of other things we feel very strongly about, like croissants, speaking of which, Coyle's does have amazing croissants). We like it, but it's an occasional treat for us and not something we ever thought we'd be stalking on social media waiting for it to come out in stores… But alas this stuff is GOOD and is the next best thing to actually making your own ice cream with really good ingredients while also having the genius to come up with amazing flavor combinations. For your next girls' night or bachelorette party, do us all a favor and bring this.
Update: Sweet Lo's is no longer in Seattle :( but we wish her all the best on her Oregon adventures!
Happy Valentine's Day!
XOXO Amanda + Isabelle