Today we have our own cocktail to start off the series! We introduced this idea back in the Fall are are excited to start sharing some recipes and party ideas this year.
January 1 was also our Perfectly Paired birthday so we wanted something that felt a bit celebratory (bubbles) and had pear (duh) so we played around and came up with something we think is pretty tasty. When we were brainstorming it made sense to take ideas from each of our favorite drinks (Amanda: gin and tonic; Isabelle: French 75) and then we added our own twist.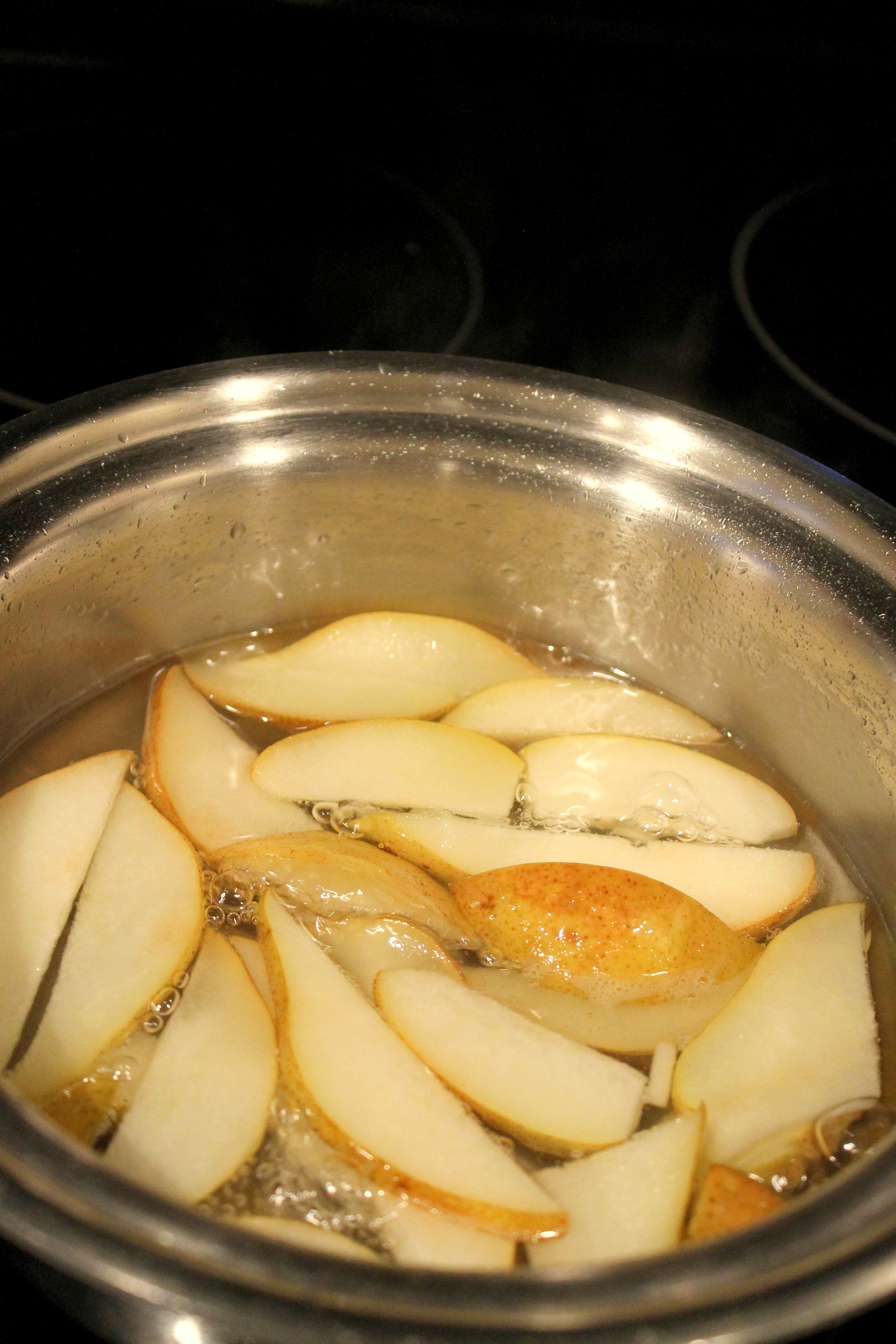 Pear simple syrup reduction
1/2 cup water
1/2 cup sugar
1 pear, sliced
Combine ingredients in a saucepan and simmer until pears are translucent. Other similar cocktails use pear juice or a lighter simple syrup, we decided to use fresh pear, but also cook it down a bit more to extract the most flavor. Once it's done, strain and let cool completely.
Bonus: you basically end up with candied pear! Probably would be good on ice cream, but we wouldn't know…
The perfect pear cocktail
1/2 oz pear simple syrup reduction
1/2 oz freshly squeezed lemon juice
1 oz gin
Champagne or sparkling wine
In a cocktail shaker filled with ice, add pear simple syrup reduction, lemon juice and gin, shake 30 seconds. Strain into a flute or coupe, top with Champagne and garnish with a slice of pear.
The pear adds a really nice floral element and got us thinking about other ways to change it up - spices (cinnamon), herbs (rosemary)… we might have to revisit this one again soon.
Cheers to 2019 and all the adventures it holds! Special shout out to all the couples getting married this year and especially the ones we'll be working with, thank you for pairing up with us :)